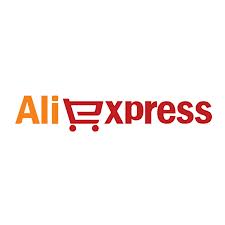 Fashion Enthusiasts ,  Savvy Savers , Mommies! Come One … Come all i bring you great savings. While browsing the net for great deals and new finds to share with you lovely people , i came across AlieExpress.com .  The best way for me to describe this website is …Sammy Dress and EBay's Baby. This is one of my greatest discoveries thus far . Shopping is super easy on this Website.
How To Shop
Before i go into detail , i must let you know there are two shopping options : Individual and Wholesale / Business . Like most Online Shopping sites you will need to register. Be sure to fill out the form accordingly , only fill out the sections that is relevant to you . I must warn you , the "verification code" entry is extremely sensitive , i got mine on the third try ( be sure to look out for that ) . Once you have completed the form a confirmation e-mail will be sent to the e-mail address you registered with … in that e-mail you will find your link to shop .
A Combination of Both Worlds
This website specializes in items for Male and Female and you can literally find anything from a Pin to an Anchor . There are pages upon pages of goodies that is sure to take you away from mundane browsing .  Each item you click on is from a specific store  and once you click on that item you are able to see the ratings for that store pretty much like E-Bay . I would recommend purchasing from stores who score above 90% , the higher the score … the better everything will be . Stores that score high are usually the ones that have high quality items , great shipping and great Customer Service.  Because this website mainly deal with Retailers , they will have a minimum amount you can spend at their store . You don't have to worry , it's nothing crazy like other "Wholesale" type Online sites who require that your minimum purchase be between $50-100. The lowest I've seen is $10 ! That's one huge way AlieExpress trumps Sammy Dress and Ebay . That's a huge plus in Online Shopping .
Another plus with this website is that most of the items you see will be at least half the price of the items you see on Ebay and Sammy Dress.com. I can attest to this because I'm on these two sites daily and I've seen a few items i bought from both then saw it on AlieExpress.com for less , then have that "Man i wish i had known feeling" . Now you know that you can get quality , trendy items for half the price of most retailers on one Website . Be sure to select the correct country when checking out as it is automatically set to U.S.A , if you click on an item you will see "Ship to U.S.A " as the only option , but once you are at the check out point a drop down menu will appear with several countries . Shipping is FREE  . Click Here to start Shopping.