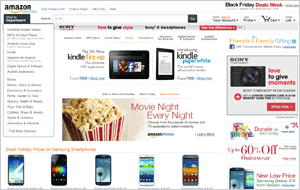 Amazon – Site Review
Summary
Amazon is the one of the best at processing orders from Jamaica. Our credit cards seem to go through with less problems and our items are delivered quickly and on time. Item reviews help to reduce bad purchases, which can be a major problem considering that we can't easily send back the item.
All and all Amazon gives Jamaicans what we want, plenty of items, at low prices, delivered quickly and without complications.