Hello Shoppers , Today we will be looking at two popular courier services used in Jamaica . Quite often people will opt for a Courier service because it is more convenient due to their day to day life . These couriers will attract an extra cost to have your items delivered at your door . Let's see which Courier service is better.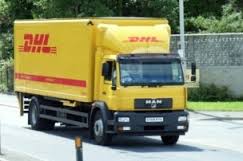 We will be looking at rankings in : Website , Services and Customer Service .
FedEx : This website is very simple and basic. It is user friendly , but it's also cumbersome . Each time you click on a specific words on the website it opens a new page on your browser which i find causes slow browsing . It would have been better if there was a drop down menu that opened with new information instead of a new page . In terms of services ,there isn't much: they offer "general" shipping services  and also a "Bills paying" option. One plus of the website is that they offer a Calculator tool which i think is important for International Shopping. Quite often we purchase things online and we never really know the exact amount until its here. The Customer Service you will receive at FedEx is second to none . My father uses FedEx and he's one of those people who are hard to please when it comes to Customer Services . Packages are always on time  and you are able to track the exact location of your packages . The FedEx team is very informative about their services and how you can sign up and everything else in between . Based on these three categories , i give FedEx a 8/10 and i would definitely recommend this company to a friend.
DHL : Website is attractive. Believe it or not color is an integral role in decision making . People will general gravitate to things that are more colorful because they are more appealing .  With that being said , there is a lot going on … there is a flash gallery and also several other pictures at the sidebar. The thing i like is that they break down their services so that you can know which is right for you. There is Parcel/Document ,Freight by Air, Rail or Sea , Warehousing and Distribution, Supply Chain Solutions and International Mail . My all time favorite is International mail , this service is great if you buy a lot of different Magazines and Catalogs. Another service i find helpful is their 'Service Bulletin" , this keeps you up to date and alert you if there are changes and rates and so on. The list of services does not stop there … whatever your specialized area is you will find something that is beneficial to you. Let's jump into service … not so good and this is from experience and experiment . I'm thinking the entire staff skipped the training day because it's like there is never a soul to assist you . The deliver guys are cordial in the manner in which they greet you. I would have to give DHL a 6/10 and would hesitate to recommend them to a friend.