Hello my Savvy Shoppers!
Spring has Sprung and that  could only mean one thing …. Shopping for new Stuff .  As always I'm here to help you find the best deals all around. I'm sure we've all heard about Fontana Pharmacy ( if you live in Jamaica ) They've been around since 1968 years and has recently launched an Online site. Follow the jump as I tell you all about my Online Shopping experience with this long standing company.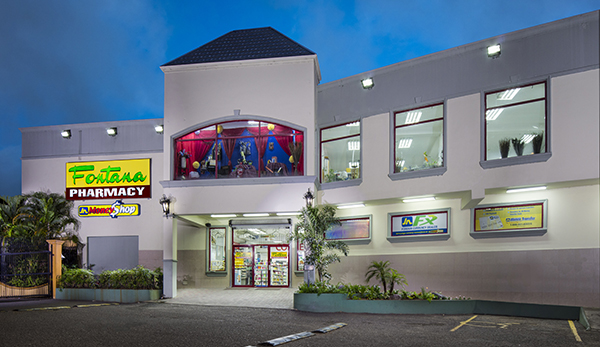 First Off I would like to commend them for joining the Digital Age and offering their clients the option to shop Online. You can pay with either Paypal or Credit or Debit Cards. The Social Engagement is also inline with the website as there is a "Call to Action" button on their Facebook Page inviting Fans to "Shop Now".  Like any other Online Shopping site , you need to sign up to be a part of the site since they will of course need to have your name in the system to know who they will be sending items.  While signing up , if you can make it to the store , be sure to ask for a Discount Card as there are always Discounts on selected items in store and Online and you would not want to miss out on that. The Online Shopping experience was quite interesting , I wanted an item but didn't have time to go in the store so I went Online to order it then opted for in-store pick-up . It took a few Hours for my Paypal Payment to be verified which lead me to call the person in charge of Online Shopping  ( who was in the Mandeville Branch ) . After 4 p.m they finally verified the payment which they said was due to the high volume of Scammers which was understandable. It turned out that the item I wanted was not available so I got a similar item that was not quite as great as the initial one I wanted.
Final Thoughts
This is a great initiative by a long standing Brand like Fontana as they have now tapped into a new younger audience who is Online. My recommendation would be for them to update the Website and do regular stock taking of items. It would be great if they could have an individual at all their Branches who know about Online Shopping instead of that one person in Mandeville.  I am hopeful that with these recommendations , their Online Shopping option will be well up to par as with other Popular Sites.
Overall Experience : 5/10