We all buy stuff. Did you know that as a consumer, there are certain rights you are entitled to? I find that in Jamaica we are not too keen on these rights, .both the consumer and trader.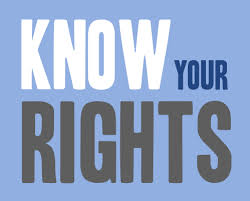 Any item you buy from a trader (eg shop or online shop) must be:
• of satisfactory quality
• fit for purpose
• as described
If it isn't, the item is faulty and you can usually get one of the following:
• repair
• replacement
• refund
You may also have other rights depending on where you bought the item and how you paid for it.
For the purpose of this Blog, we will be looking at the Return Policies from E-Bay and Amazon for International Shoppers. These websites are most commonly used among International Shoppers.
The main thing to consider with E-Bay is that, it is not one warehouse store. E-Bay has thousands maybe millions of people who are known as "sellers" who set up stores to sell their goods to customers. Based on the general rules of E-bay, every seller is expected to have a return policy. If you purchase an item that you are not satisfied with, let's say it did not match the item as described in terms of the picture, a return is in order. Though this return might not be beneficial to you (the international shopper) since you will pay for it to be shipped back, it's always good to know that you have that option. A better option would be a refund: if you saw a necklace with Gold detail on the site and received a necklace with Silver detail, you would contact the seller for a refund. There is also the option to return the item even if you've changed your mind provided that you contact the seller within the stipulated time. The annoying thing about the E-bay refund is that the money goes back to your account instead of back to Paypal which attracts a fee.
The Amazon return is generally 30 days upon receipt of shipment. There are products that have different policies associated with them. These requirements are as follows:
Items must be in new condition
Items must be returned in original packaging
Shoes and Clothing must be unworn
Click here for more requirements
The Amazon refunds are issued according to the payment method that was used. If you use a Credit Card the money is refunded to your Card. On average, your refund will be instantly but it will take 2-3 days to show up in your Credit Card Statement.
In most cases, the procedure can be relatively simple and stress free while in other instances it can be quite cumbersome. Be sure to familiarize yourself with the store policies from the sites you purchase your items to avoid mishaps .