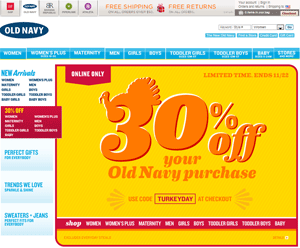 Old Navy – Site Review
For quality products and low prices are a must for Jamaican shoppers, so Old Navy is the perfect site for doing your online shopping.
They offer an array of clothing and accessories for all ages and sizes in a variety of colours and styles at very reasonable prices and once you choose your destination all prices are converted to Jamaican dollars. Even though you are not in the actual store, photos offered on the site gives you a vivid look and feel of what you are purchasing. Apart from the convenience of online shopping, there are always deals and rewards available.
Jamaicans love a good sale, so the sales category on the site is definitely a plus and there is so much to choose from. The Old navy brand of course speaks for itself, so if you are not able to go out to shop, the online experience definitely makes up for it.