Jamaica! Jamaica! We have finally joined the rest of the world ( well almost ) Hello my Savvy Shoppers! Today I would like to introduce a new Shopping site with you that is based right here in Jamaica. If you are a Social Media Junkie , you would have saw the buzz and much anticipated launch of shop876.com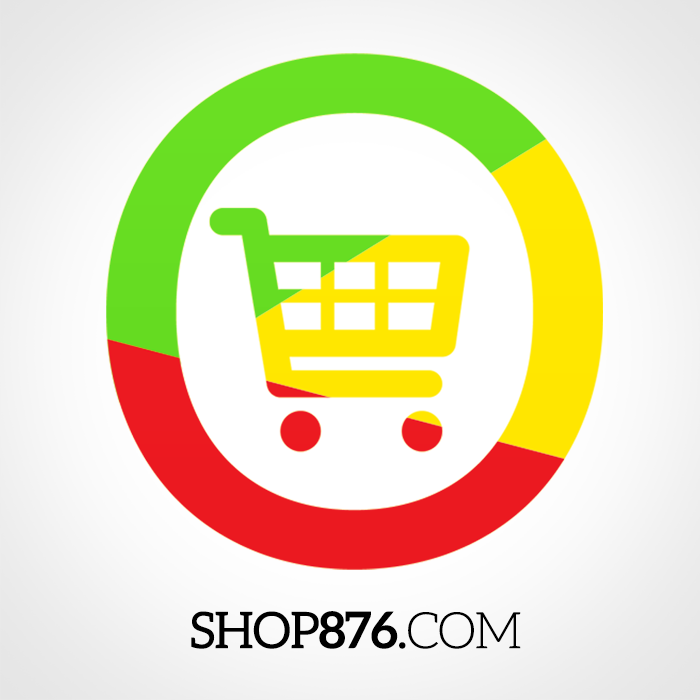 Shop876.com is an Online Shopping site for Jamaica. Shoppers are able to surf through a directory of products and have them delivered to your doorstep. This is a relatively new site launched on January 20, 2014 so there is still so much to talk about as it relates to the website itself ,customer service , shipping cost and time and of course the items on the website.
Sign up for the Newsletter to be in the know when new products are released Click Here  .I must first of all commend shop876.com for being active on Facebook and actually responding to questions and queries in real time. Quite often these companies launch with a bang and when it gets down to the Customer service , it's terrible! Kudos to Shop876.com. The design of the site reminds me of Macys' the colors and the simplicity of the design.  It's pretty straightforward where to look but the "My Account"  section needs to be clearer . There is a "Log In" instead of a "Register" or "Create Account".  I found that when I entered my information I received an error message ( look out for that)  The site seems to be focused on Electronics as this is the first set of items they loaded the page with when they had the official launch . There is no need to worry as there are recognizable brands and popular items like the Xbox 360 Slim, Playstation 4 and the Amazon Kindle Fire.
I know most of you are probably waiting to hear about the shipping so I won't leave you in suspense any longer. Shipping is FREE . However , if there is an item that attracts a Shipping cost .. they will tell you in advance so you can plan for that additional expense. This is a great new venture and If marketed correctly, It can become Jamaica's top E-Commerce site. I will definitely watch the progress and report to you if there are any changes.
Find them on Facebook Here