Here at Online Shopping Ja we looove to shop ! We enjoy going out to shop , talking about shopping and of course sharing tips on how to score the best deals online . Today , we'll be looking at Shopping for Airline Tickets . It has just been said that the Jamaican Dollar is over-valued which means when converted to USD , the prices for everything is through the roof. Summer is almost here , the kids are almost of out school and it's a great time to travel . Summer in the travel world is known as "Peak Season" , it is the time when most people travel on average so you can expect to pay a pretty penny for your tickets . If you follow my tips below , you are sure to save on your tickets.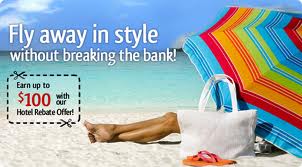 Shop Early:  Most people seriously don't realize that they can purchase tickets months in advance for their trips . For example, since it's Summer , start searching for your tickets in an "Off Season" month like March. Please be sure to check out the "Airline Rules" . These can be found at the bottom of your Reservations Page and it basically explains the restrictions of your ticket.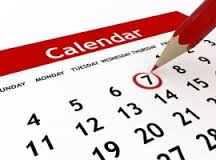 Shop Smart : Here is an insiders tip … Did you know that the cheapest tickets can be found in the early morning ? Try it ! Go to your favorite Airline Carrier Website , look for tickets at around 12 – 1 am , then check again at 3pm in the afternoon . You will notice 2 things. 1) The tickets are a lot cheaper in the early am  2) The cheap ticket you saw in the am would be gone by the 3pm time . I seriously challenge you to go ahead and try this experiment and comment your discovery here.

Shop with Benefits: This tip is for people who are Frequent Flyers and those who might be . If you look at the top or bottom of your page you might see FQ # and some numbers following that , go to the website of that Airline and sign up for their Frequent Flyer Programs. These Programs help you to save money and time in so many ways! Each time you sign in to purchase your tickets online , you get miles . These miles accumulate over time and can be used to get tickets , rent cars and some will even allow you to convert them into "Hotel Bucks" .  It also saves time in that it allows you to check in from home … yes it works in Jamaica . This is a service offered by American Airlines. I did everything online and the only thing i did at the Airport was print my Travel Itinerary at the Kiosk and Checked my Bags … that was all.
If you are hoping to travel this Summer and want the best rates , check out these tips . It also doesn't hurt to browse through the Website to know what deals are available to you . When you actually sign up , when there are deals for certain Countries / States it will instantly come to your e-mail. I would not recommend purchasing tickets from those " other" websites that are not the official Airline Carrier Website as they often have hidden fees and while the initial price might look cheap , you will end up paying a lot more in the long run.