Hello my Savvy Shoppers! Today is one of those days when we'll be focusing our attention away from scoring great deals to placing attention to the means of purchasing items. We all know what a Credit Card is and hopefully by now you would have had an idea about Paypal. Using a Credit Card and Paypal are two of the more popular ways of Shopping Online. But which of the two is better?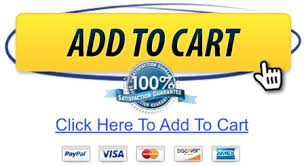 Signing up for a Paypal account is relatively easy and straightforward. It might however  require some patience , but once you've signed up the process is easy. You simply select Paypal as your payment option at checkout, the money is deducted from your account and that's it.
Pros: It's user friendly:  As I've explained above , all you have to do is click on Paypal at checkout and the cost is deducted . There are also no user fees as opposed to the Credit Card that charges so many fess that you will only see in your monthly Bank Statement.  Another important "Pro" with Paypal is that it is universal. While you might need a bank account to sign up, there are no limitations or restrictions. Be sure to enter the country you live in as opposed to the one you use as your shipping address.
Cons: High Transfer Fees! While there are no hidden fees , there is a fee for transfers. I find that the cheaper the item is , the more money you will pay. If something costs $25.00 .. Paypal might take over a dollar per item. Imagine if you are one of those people who shop frequently online … all those dollars really add up ( literally)
Credit Card 
"The World at your finger tips" all in this plastic card with that majestic magnetic strip
Pros: Immediate Access. As I've stated above , having a Credit Card is like having the world at your finger tips.  That Michael Kors Bag and Watch are no longer wishlist items as long as you have a Credit card. All it takes is one click and it's all yours! With a Credit Card you are also able to keep track of your spending with your Bank Statement, with Paypal .. not so much. Sure the money you spend on Paypal shows up in your bank statement , but not in detail.
Cons: High Interest Rates and hidden fees. Once you get your Bank Statement  reflecting your services, you will probably need to take out a loan to cover that debt if you are a chronic shopper.
Using Credit Cards and Paypal both have advantages and disadvantages for Shopping Online. We are all different and have different reasons for choosing one over the other. My recommendation is keeping up with your purchases and ensure that you practice safety methods. In this Digital Age, one cannot be too careful. Never enter your Credit Card information from a Public Computer.
Do you prefer to us your Credit Card or Payal to shop Online?