Hello Once again my Savvy Shoppers ! Today we will be looking at The Best Courier Services in Jamaica . This is at the request of one of our readers and i thought it made sense to discuss this topic .  Wise Geek Defines a Courier Service as "A Company that offers special deliveries of packages ,money , documents or other information. Unlike traditional mail , Courier Services offer a wide range of Services and the delivery time is usually faster". Read Below for the 5 most popular Courier Services in Jamaica.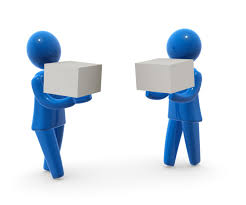 The Courier Services are in no particular order , they are the most popular ones used according to people i surveyed.
MailPac Express:  As we say in Jamaica , this Courier Company is well "tun up" . They have locations Island wide and offer a number of Services . I like that with MailPac you are able to talk to real people in real time. Mai Pac delivers over 40,000 Packages "safely" per month and has a customer base of over 75,000 . The Highlight of MailPac is their top of the line E-Commerce Service . If you sign up but is too busy to shop , they will even do the Shopping for you !
DHL: This is one of the more traditional Services in Jamaica meaning that it has been around for quite some time. They Offer regular mail/parcel delivery , International Mail Solutions as well as other services. Once you sign up with this Company , you will have access to a "Shipping Schedule" , where you will be able to see the status of your Packages/Mail as well as other information. The website is simple and easy to navigate.
FedEx : Here is another "traditional" Courier Service in Jamaica. When one thinks about  " Parcels" Fed Ex is the first place that comes to mind. The thing about FedEx is that they are on the expensive side , but as it relates to the service they provide , its well worth it. On the main page , you are able to track up to 30 packages/parcels once you have signed up as a member.
Global Courier Service : Global Courier is relatively new on the Courier scene but they have come a long way since 2002. I personally like the fact that their  Office offers an area where you can use the Internet to shop if you do not have access to a Computer .  The thing about Global Courier was that they had limited resources , but MailPac actually acquired the company in 2011 and they now operate under MailPac Services , but still maintain offices at Lady Musgrave Ave and Liguanea Post Mall.
Union One Express : Union One Express is a Subsidiary of the First Union Financial Group Ltd. Their Mantra is " Anything , Anywhere , Anytime" . They offer services for both local and Online Shopping . I like the fact that the website provides information on the whole Online Shopping Service and their services in general . Online Shopping is popular all over the world , but its still relatively new here in Jamaica.  I like the fact that they are vocal on Social Media ( Facebook and Twitter ) , if you are not able to reach them by phone or e-mail , you can always drop a line on Twitter or Facebook.
These are the most popular Courier Services in Jamaica . If there is one that you use that you did not see on this list , please go ahead and let us know by commenting below.