Hello my savvy shoppers! This is the time of the year deemed as "Wedding Season". Here in Jamaica , Wedding Season official begins at the end of February with Wedding Spectacular which is a two day Wedding Expo where various vendors showcase all things Wedding related. This is the time of year when people are getting married or being invited to weddings. Below are the top 5 places for all things Weddings.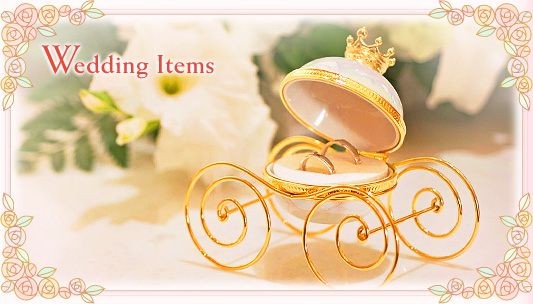 5. Dress Lily: This store was discussed in a previous post with it being similar to "Sammy Dress" a Korean wholesale store.  Once the shipping issues have been overlooked , this is a great website to find a variety of Dresses. Dress Lilly is not short on options; the possibilities are endless, find dresses of all sizes. I would recommend purchasing the dress at least 2 month in advance to the wedding date as shipping from China can be an issue.
4. Top Wedding.com: Get over 1,900 cheap wedding dress styles which includes vintage, maternity and even petite. This is a great website to find all that you need regardless of what size you are , there is a dress for every girl out there. If you are into minimalism , this is the perfect site, while there are a variety of dresses they are more simpler in style.
3. Bliss Bridal Boutique: I had to include this store based right here in Jamaica. With over 45,000 "likes" on Facebook it's no secret that Boutique owner Sarah Sanford is every girls best friend. "Bliss Bridal Boutique provides wedding dresses and Bridal gowns that transform each woman into the beaming  blushing bride she is meant to be".  It is highly recommended that for best results , an appointment is made in advance. Since the store is based in Jamaica, customers are able to view items Online , then go in store to fit and so on.
2.Beautiful Brides and Mr Tux: This is another Jamaican based wedding store.  They have come a looooooong way in the Wedding Industry and has undergone a name change and even a location change.  The thing that remains constant is the service you receive : there are items for both men and women in clothing and accessories. Beautiful Brides and Mr Tux is a staple store in Jamaica and you know you will be getting the best when you make the decision to do business with them.  Items can be found Online which is great because time is precious , nobody wants to waste time going from store to store when you can view an item online , fit it in store , pay and be on your way.
1. Davids's Bridal: There could never be a list of Wedding websites without mentioning Davids' Bridal. Dubbed as one of the largest Bridal Retailer in the United States you know you are in good hands. The website offers customized options at a low budget cost which makes you feel as if you went to one of the top Designers of Wedding Dresses in the world. Customers are able to choose their unique , color, fit and even have dresses customized. The website also offers an international option so if you do not have a U.s shipping address that no problem. One of the staple items of the Website is the popular $99 gown sale, who can pass that up?
Did you see any of your favorite places on this list?