Hello my Savvy Shoppers! I know when you read that topic you must be wondering "Vintage Clothing Shopping in Jamaica , No way". Before you go knocking it down I would like to introduce White Fur to you. Let's take a moment to talk about what Vintage Clothing Shopping is.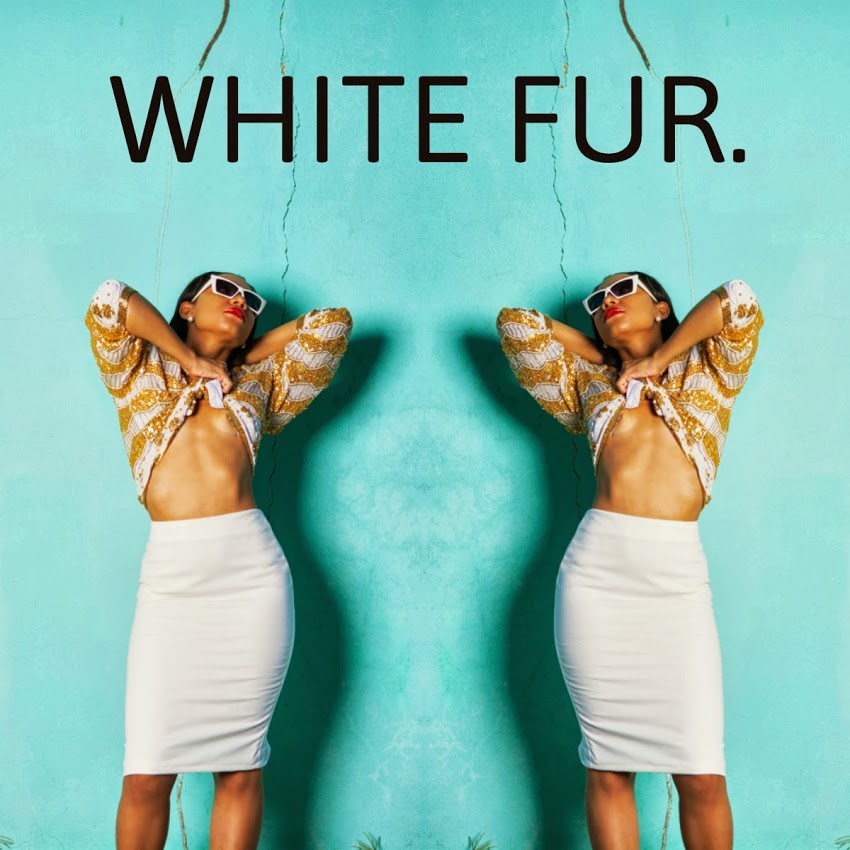 "The term vintage is used to describe clothing between 20 and 100* years old which is clearly representative of the era in which it was produced. Vintage clothing can be used, new (from dead stock), manufactured, and handmade".- About.com
White Fur is an Online Vintage store that was created by Jamaican Entrepreneur/ Designer Thalia Maria born out of her innate passion for fashion as well as her obsession with stylings from past eras. The look on the Website is simple yet appealing due to the bold outfit selections. Shoppers are able to choose from various pieces like Jackets , Dresses , Pants and Skirts and so on.  I know when most of your hear Vintage, you immediately think "one outfit will cost my entire paycheck", guess what? The items on White Fur are moderately priced! If you don't believe me simply click Here to see for yourself. I've seen prices as low as $2,800 Jmd …that's a steal for quality Vintage items. Bare in mind these are one of a kind pieces that you will be the only one wearing to bring out your inner Fashionista. I must commend  Thalia for being considerate of the economic situation here in Jamaica by not going crazy with the prices.
If you have a big event where you want to stand out ( in a good way) or maybe you see something on the site you like but is not sure how to make it work , White Fur offers a Style Advisor that you can contact to assist you with all your fashion needs. To contact the Style Advisor , send all your queries to  whitefur1@hotmail.com.
Delivery
White fur makes every effort to ensure that delivery is done between 2-4 Days after an item has been ordered.  There are 2 modes of delivery which are Courier and Personal Delivery ( Depending on your location) Delivery by Courier Service is based on location and weight of Package. If your delivery falls on a Public Holiday , it will be subject to delay based on that fact that many offices in Jamaica are closed at that time and a Delivery will not be made.
There a few recommendations I would make for the site and that is to provide more basic information on various items on the site like shipping , it would be great if shoppers can see a base price for shipping then go off that. I must commend  Thalia for taking this bold step in bringing a store of this magnitude to Jamaica.
Find White Fur on Facebook Here