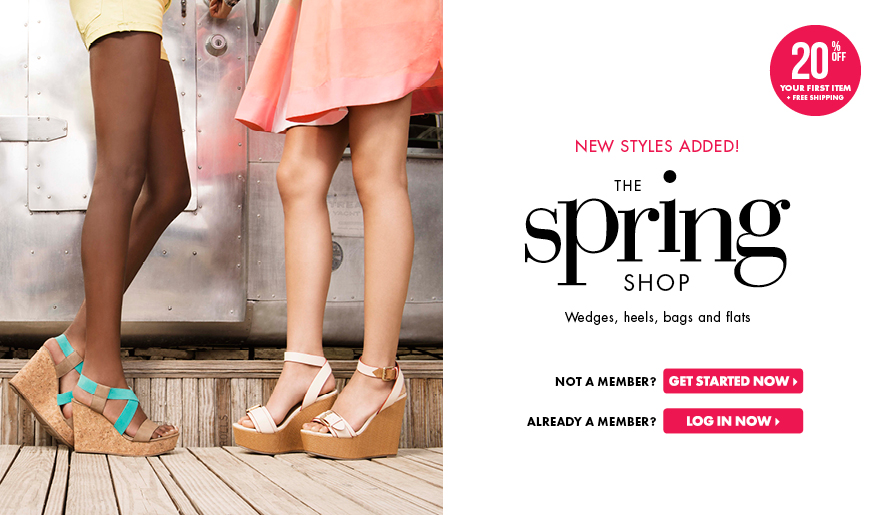 I must admit , this one is for the ladies . Hang tight guys … i have something coming for you really soon . As Women ,Shoes are our Kryptonite …they are just so pretty and sparkly and call out to us and the urge to buy them is not debatable . Since the past two years there has been soooo many online "Subscriptions" sites for Shoes that it's almost hard to keep up . ShoeDazzle and JustFab  are two of the more  popular ones. Let the Battle between Shoedazzle vs JustFab begin!
Shoe Dazzle:  They have Rachel Zoe as their Chief Stylist . Rachel Zoe has styled sooo many celebrities that it has led her to launch her own Clothing line and get her own reality show . That makes her more than qualified for the job . All the styles are handpicked and approved by Rachel herself . I like the fact that your Shoes Profile is Personalized according to your taste. The way it works is … You take a quick Quiz , Get a Personalized Boutique ( based on what you chose) and the final step is you Shop! ShoeDazzle's Shoe Designer is the Legendary STEVE MADDEN! All shoes are creatively designed and reasonable priced . The only thing i don't like about this site is that all shoes are not one rate ! The shoes are in a range and go from $29.00 – over $80.00 . They have good quality pieces but at those prices it would be better to go to the Steve Madden website itself and get the shoes that has the Steve Madden name printed on the sole.  Below are a few perks of ShoeDazzle :
Daily Fix: One Day Only sale to "snag" some of your favorite items
Sale days: Get the opportunity to shop some of your favorite items … on sale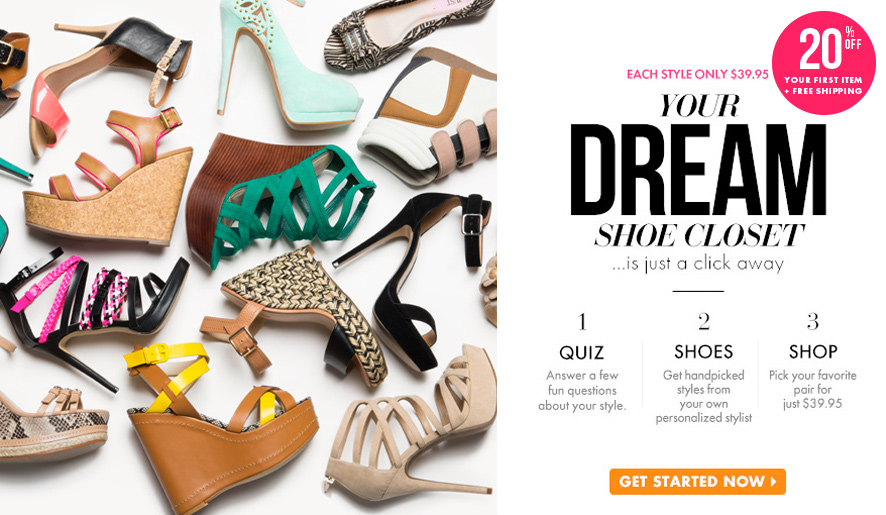 Just Fab : First of all, i must commend the JustFab Team for having a Facebook option to sign in . Sometimes we sign up for soooo many different subscriptions , then we forget the password and have to go through that long "forget password" process. Thank You Just Fab . The Process is the same as Shoedazzle ( Style Profile , Boutique , Shop)  Shoes start at $39.95 and it comes with a personal Stylist . Below are some Perks of Just Fab :
All styles $39.95
Free returns & exchanges
Personal styling by celebrity stylists
Earn JustFab points, get free shoes
I like that Just Fab is more "interactive" . They have names such as Kimora Lee Simmons ( President ) George Kotsiopoulos ( Stylist and Fashion Police Host ) and Elle and Blair Fowler ( Bloggers). These people are from various age groups so they are able to appeal to a greater demographic. The styles are fresh and trendy which is very important .  There are tons of celebrity "inspired" pieces that retail for hundreds of dollars that you can get for $39.95 . Everything on the site is ONLY $39.95 , I've seen some pretty cool stuff on there.
In this round of "Battle of the Brands " , Just Fab wins! Price , Quality and Brand Awareness.